Mercedes-Benz Hybrid & Electric Vehicles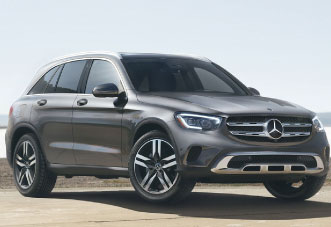 Refined Performance
Electric drive systems have several advantages over traditional internal combustion engines. They deliver power to the wheels instantly, with no lag time, for greater torque and acceleration.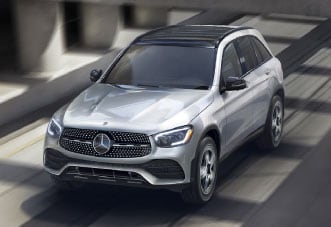 Electricity as Luxury
Quite, calm, clean and smooth, electric vehicles represent not only the future of the automobile, but of luxury driving itself.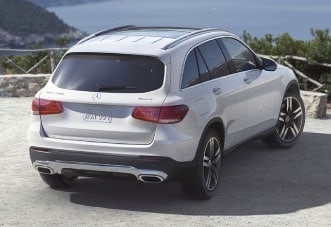 Cutting-Edge Styling
The Mercedes-Benz EQ lineup has a distinguished look and feel with an elegant, streamlined shape and simple, yet sophisticated interior.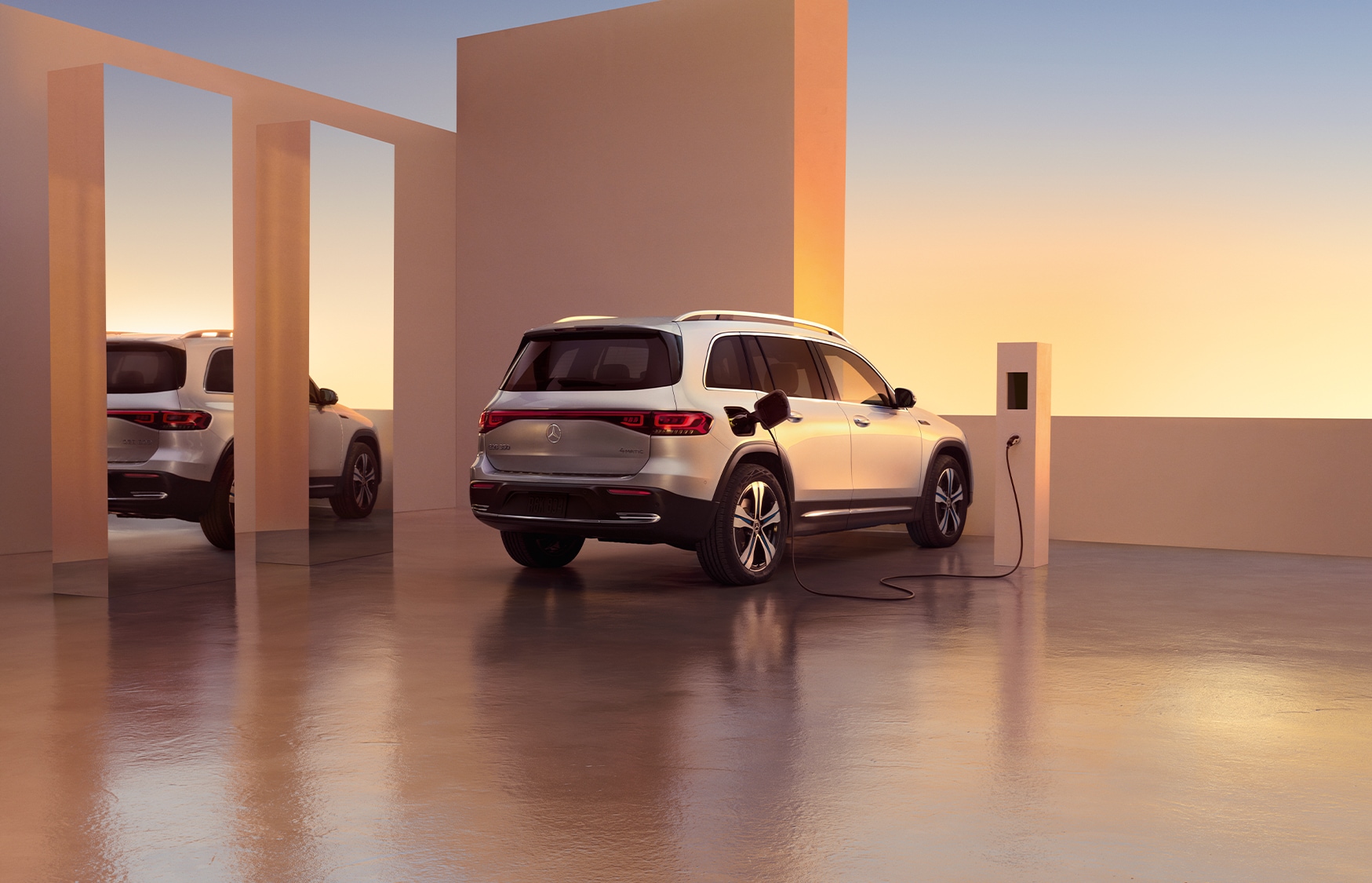 The all-new, all-electric EQB SUV is the new entry point into the Mercedes-EQ Brand. As the most affordable vehicle in the Mercedes-EQ line up, it interprets progressive luxury in an edgy, yet versatile way. With state-of-the-art technology such as the 10.25" instrument cluster and 10.25" central display as standard, and an optional seven-seat configuration, the new EQB offers both space and innovation for a variety of transport needs. With an EPA certified range of up to 243 miles and 2 years of free, 30-min high-speed charging sessions at Electrify America, the EQB provides the perfect balance of versatility, safety, innovation, and luxury. All of that comes at a very attractive price.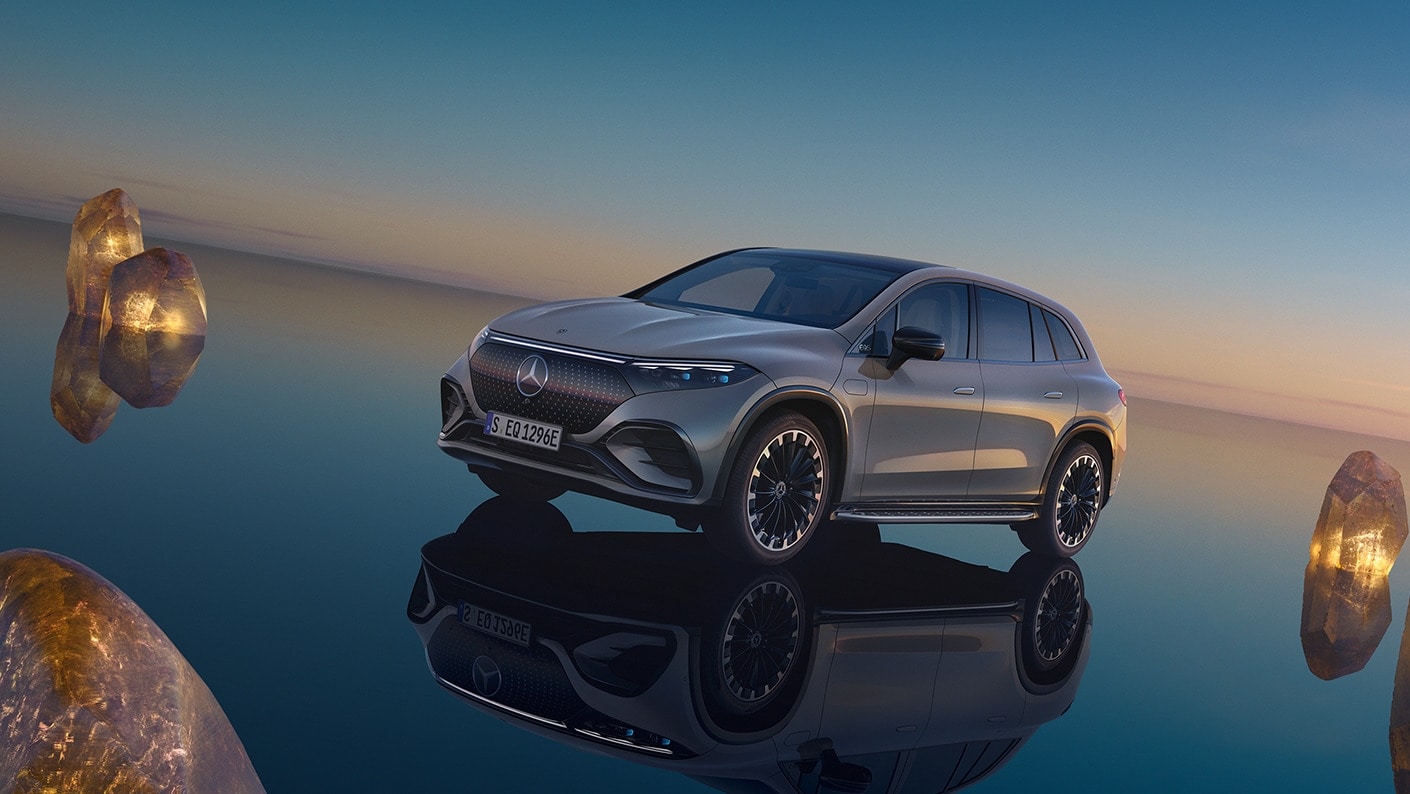 Released- several weeks prior to the originally scheduled launch date - the EQS SUV is our single most important electric car for the years to come! It combines the many qualities of the EQS Sedan with the extra space and utility our customers desire. The EQS SUV brings high-tech innovative features, comfort and luxurious appointments for up to seven passengers. Thanks to powerful electric motors, responsive 4MATIC all-wheel drive, an intelligent OFFROAD driving mode, Navigation with Electric Intelligence, and many more, this all-electric SUV is sure to conquest new SUV customers. With an available 450 4MATIC version available at launch and a certified range of more than 300 miles for our EQS450+, we are confident that this Alabama
-built SUV
will find many fans very quickly, being also eligible for the federal tax credit for the remainder of the year.
The art of luxury, built on science.
Through expert engineering and cutting-edge technology, the next wave of Mercedes-Benz vehicles will usher in a new era of luxury driving.
EQ
Fully Electric vehicles, powered by a Lithium-ion battery.
EQ Power
Plug-in hybrids with advanced EQ technology
EQ Power+
High-performance hybrids from Mercedes-AMG®